I'm no stranger to whining about our ridiculous work schedules here on the blog, so it seems only fitting to write about giving up Valentine's Day for the sake of collegiate baseball. Plus,
Sarah
at
Venus Trapped in Mars
challenged me to create a post that combined sports + Valentine's Day. I figure I give her enough crap by trolling her "sports for girls" posts - it's time for me to (wo)man up and play along too.
Did you know...
NCAA Baseball opening day for every team starts on the same day - usually the second Friday of February. The season is a grind of 56 regular season games that runs until the middle of May. After that for the fortunate ones, there are conference tournaments, NCAA regionals, NCAA super regionals, and the NCAA college world series....which basically means no life for 4 months, got it. (Okay, I may or may not have added the last part for dramatic effect.)
With those kinda stats (thanks, Husband Dear) I think I deserve a few minutes to whine, yes?
So what's a girl to do? Well, Alex is the bestest of all (duh!), so we celebrated early with a nice dinner on Thursday night. He pointed out how at least I'm "lucky" he's still in town for Vday...he could be on the road traveling for away games. Okay fine, Husband...
fine
!
Anyway
... I'm kind of known around the local press box community for my cupcakes. Cupcakes, you say? Yes, cupcakes. (Nevermind they're always out of a box...cupcakes! ...Pretty sure as long as it's edible, the press box people will swoon.)
What better way to bow down to the baseball inevitable than to make team-color-cupcakes?! (And on Saturday, pink/red cupcakes...then maybe Mardi Gras colors on Sunday? Yes, I think so.)
You win, baseball...you win.
So instead of inhaling a huge box of chocolate hearts, admiring beautiful red roses, or gorging on fine wine and delicious seafood...this girl will be pressing buttons on the scoreboard as ULM hosts the Warhawk Classic (4 teams, 6 games...a whole lotta baseball) all.weekend.long.
At least I don't have to work the other 13 sporting events on campus this weekend.
Geesh, people
.
And if you're looking for some true romance (obviously you won't find that with me on the baseball field), check out the story of
this lovely couple
. Married for over 40 years, the husband writes a love letter to his wife EVERY.SINGLE.DAY.NO.MATTER.WHAT. Now that's the kind of love that makes this world go round. #swoon
For others in the romantic mood, I encourage you to link up with Sarah as she hosts her annual
You're Sweet but I Prefer Chocolate
link-up...
...OR, her weekly
Fan Friday link-up
if you're instead feeling sporty.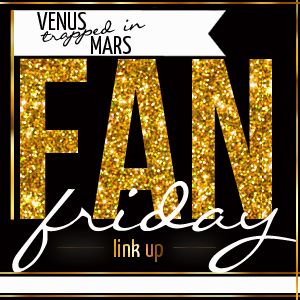 Thanks, Sarah, for hosting (and letting me bug you on the regular)!
Happy Valentine's, everyone!
-Lauren
P.S. Please excuse the poor quality photos; it is what it is and I have no excuses today.